WeLearn Academy – June 28 – July 2, 2021
WeLearn Academy Newsletter – June 28 – July 2, 2021
Dear WeLearn Community:
In spite of the Covid situation in Bangkok, we were able to open the center this week for small groups of
Learners. We had a good group of primary students at our center on Wednesday and Friday for some
supervised virtual learning and social interaction after a long separation.
The preparations for our Hua Hin Center are almost complete with Open House events scheduled for
Sunday afternoon and Monday morning.
Our Bangkok Learners are free to use our Hua Hin Center in the same way they do our Bangkok Center: to
seamlessly follow their learning path in either place, at any time.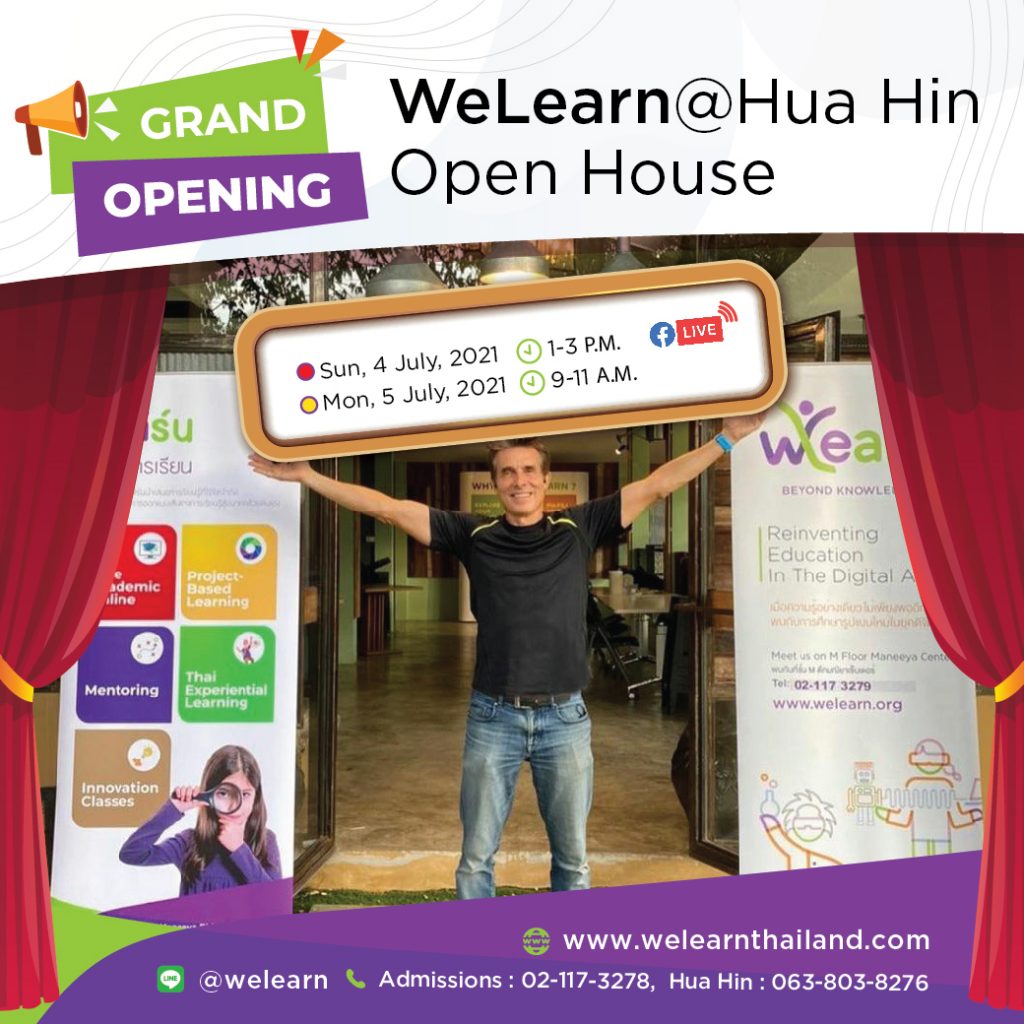 Related Posts