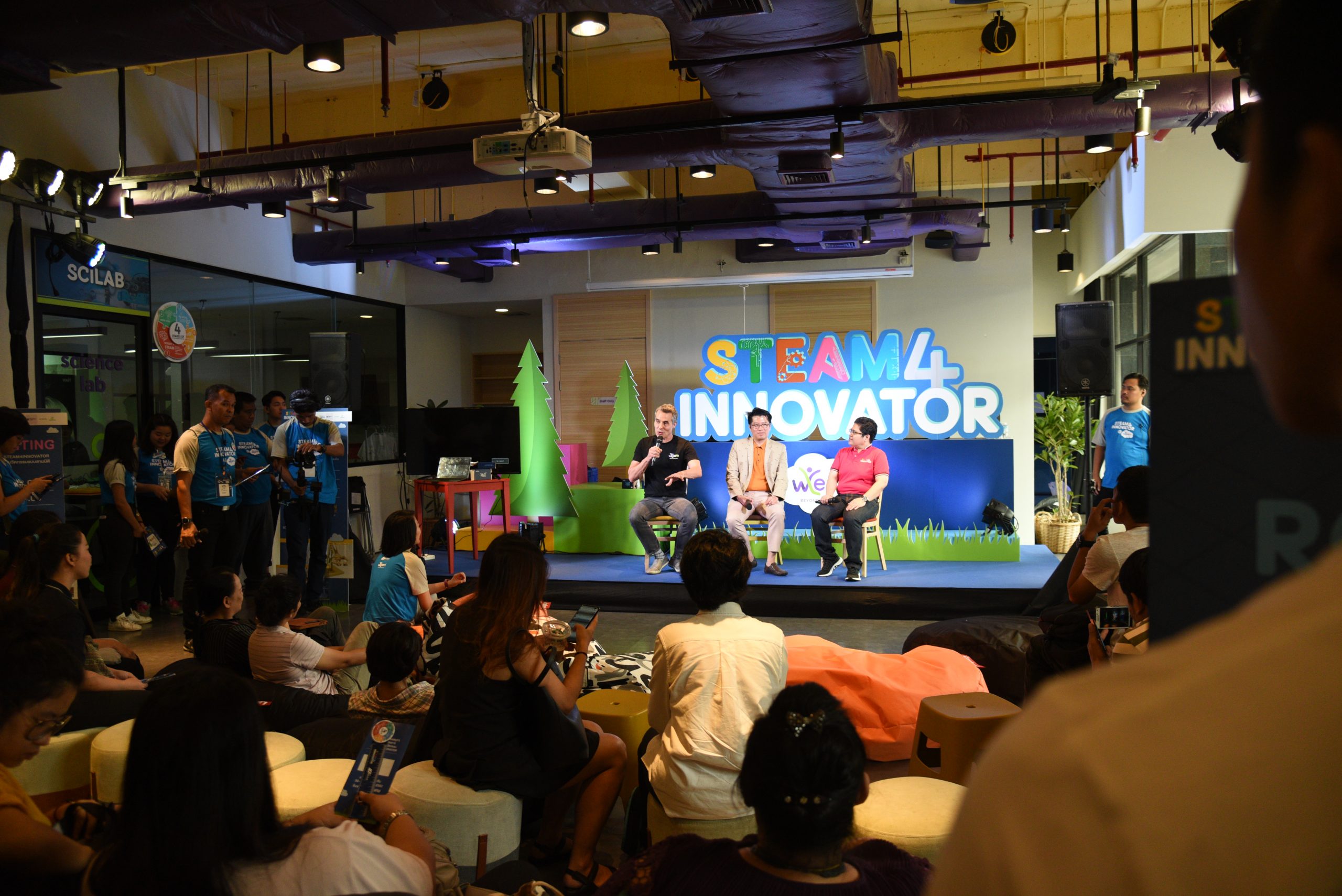 WeLearn Academy Newsletter – Sep 27 – Oct 1, 2021
WeLearn Academy Newsletter – September 27 – October 1, 2021
Dear WeLearn Community:
One of the unique experiences that our learners have at WeLearn is the ability to work on real-world social
challenges while also learning directly from industry experts and professionals.
Our students were very pleased to meet our Chulalongkorn University guest specialists in Anthropology and
Social Sciences this week. Our Secondary Learners interviewed three visitors who had spent years
researching and living with Thailand's indigenous "Moken" culture for their PBL topic: Providing Quality
Education to the Moken Community.
Onsite DIY Onboarding Procedure
Our Learners who have chosen DIY platform for their STEM Innovation projects would have to come to the
center in Bangkok, 10am- 3pm on Monday, October 4, 2021 for the onsite onboarding procedure. This is part
of the process required by DIY provider.
Primary PBL Showcase
On Friday, October 15, 2021, we will hold our Primary PBL Showcase on the topic of "Protecting Endangered
Species." More information will be sent out in a separate email next week!
Mentoring Session in MS Teams
Our mentors will use their MS Teams accounts to contact our learners for mentoring. Before their planned
mentorship, our learners must ensure that they are signed in to their MS Teams account, either in the browser
or on any of their mobile devices.
Peer-learning at WeLearn Center (Bangkok)
Please inform our front office staff if any learner wants to join their peers at the center during their learning
time. For further information, please check the regulations at the bottom of the newsletter.
Wishing you a wonderful and safe weekend.
As always, Upward and Onwards!!
DIRECTOR of Education
Alfred Baybay II
+++
Related Posts