Event Navigation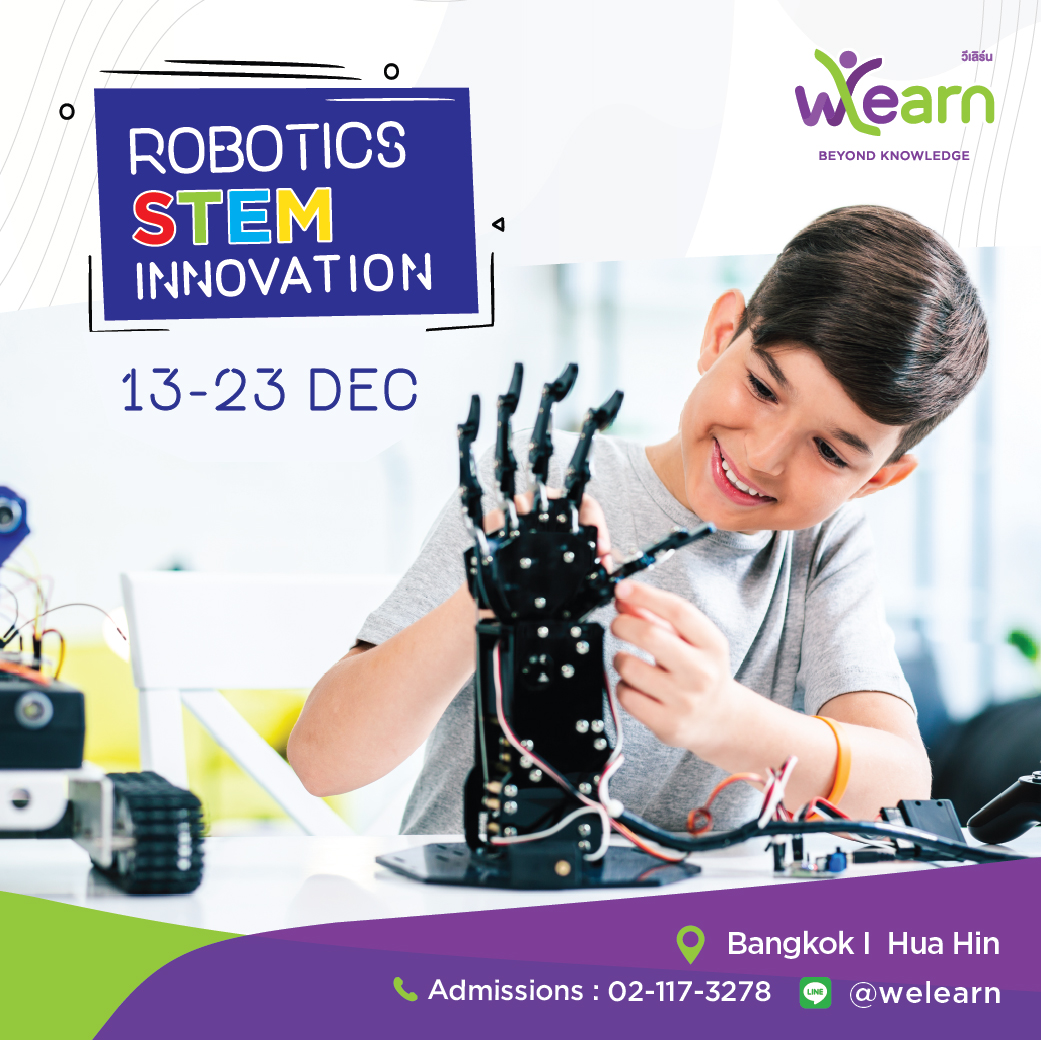 Robotics STEM Innovation Program (Week 1 and 2)
16,000THB
December 13, 2021 10:00 am
-
December 23, 2021 4:30 pm
UTC+7
WeLearn's Robotics STEM Innovation
The Robotics STEM Innovation Program designed to give your child a short version of WeLearn Academy Trium Int'l program which includes our STEM Innovation Program, online Academic Core (US accredited) and Project-Based Learning.
The focus of this program is to prepare the next generation of innovators by empowering the children's imagination, fostering creativity, and developing their communication skills through hands-on activities. In this program, the learners will go through three main steps to solve a real-world problem (PBL).
During each lesson, the students will practice thinking like an "Innovator" and plan their unique solutions to address the authentic problems we are facing different projects that covers various knowledge fields such as Electrical & Mechanical Engineering, Programming, and Coding. This experience allows students to develop their skills as they work and learn with teams through problem-solving, critical & creative thinking, communication, and team collaboration.
Full Program – Week 1 and 2 
Date: 13-23 December 2021
Price: 16,000 THB

Week 1 only
Date: 13-17 December 2021
Price: 8,560THB

Week 2 only
Date:
20-23 December 2021
Price:
7,490THB
Age: 8-14 years old
Location: WeLearn Bangkok and WeLearn Hua Hin
Limited 15 seats per session (Only attender allowed to enter our premises regarding to the countermeasures for COVID-19)