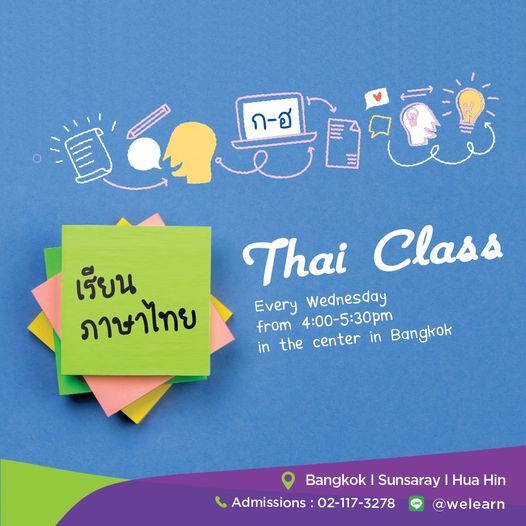 Thai Language class begins this week at WeLearn
We are excited to begin our Thai Language class this week at WeLearn on 17 November 2021, 4 P.M. – 5.30 P.M.

Our teacher is Aj. Nitchan, who is a University Lecturer and holds both Bachelor of Laws and Master of Applied Linguistics degrees.

For WeLearn families, the cost for the course will be THB 15,000 per year (THB 5,000 per term). Should you know other interested students who are not WeLearn families, please have them contact us to discuss joining. We look forward to having you join the class!
Related Posts